SLEEP THERAPY QUESTIONS? CALL: (877) 978-4038

RESMED
SLEEP APNEA MACHINES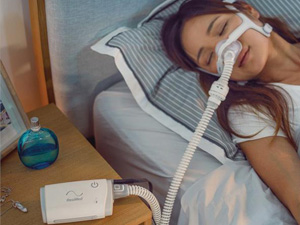 PHCS Sleep Therapy Specialist offers a wide variety of ResMed Sleep Apnea Treatment Machines and Accessories.
It's official. You're now diagnosed with Sleep Apnea, so what's next? PHCS Sleep Therapy Specialist is here to assist you in choosing the correct machine and mask to fit your diagnosis and put you on the path to a better health.
With a diverse selection of CPAP machines and supplies to choose from, it can be both exhausting and overwhelming. Rest assured, PHCS will help you make the right choice. We offer high-quality ResMed airway pressure machines to treat mild, moderate, or severe obstructive sleep apnea.
PHCS offers CPAP, Auto CPAP (commonly referred to as "APAP") machine that automatically delivers and stabilizes the airway pressure automatically, or a Bi-level machine that supports both inhale and inhale-exhale forces. Whether you're looking for a travel or stationary machine for home care, we carry them both and many more.
RESMED

AIRCURVE 10 ASV
It's a Bi-Level with Humidair is a unique therapy device that offers personalized therapy for uncommon breathing disorders.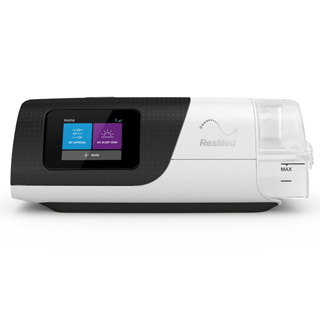 RESMED

AIRSENSE 11
Combining enhanced digital health technology with effective therapy modes, AirSense™ 11 APAP and CPAP machines are designed to make starting sleep apnea therapy easier.
RESMED

AIRCURVE 10 VAUTO S ST
A bi-level machine that uses a back-up rate for non-invasive ventilation. This device is commonly prescribed for users that suffer from COPD, ALS, etc…
RESMED

AIRSENSE 10 AUTOSET
With Humidifier, this is an Auto-Adjusting CPAP machine that increases and decreases pressures based on your needs.
RESMED

AIRSENSE 10 CPAP
High-quality CPAP therapy with advanced features like AutoRamp™ and SmartStart™, featuring a built-in humidifier for climate control and comfort.
RESMED

AIRMINI TRAVELER
Weighing less than a pound and compact enough to fit in your hand, it defies expectations by delivering the performance and comfort of a full-size CPAP machine.
If you don't see the machine you're looking for listed, ask, and we may have it in stock.