SLEEP THERAPY QUESTIONS? CALL: (877) 978-4038
SLEEP APNEA
THERAPY
Our experienced Sleep Therapy Specialists deliver the highest level of Sleep Apnea Therapy through our Sleep Clinician Program. We offer Auto PAP, CPAP and BIPAP machines as well as CPAP masks and sleep aid supplies.
Welcome to PHCS Sleep Therapy Specialist with offices in the Northwest Florida Panhandle. It is our mission to make sure you get a good night's sleep to improve your quality of life. Sleep disorders not only interfere with your sleep, but over time can affect your health. PHCS Sleep Specialists & Clinician Program can provide an evaluation of your sleep disorder and offer CPAP therapy and supplies as well as replacement parts.
SLEEP CLINICIAN PROGRAM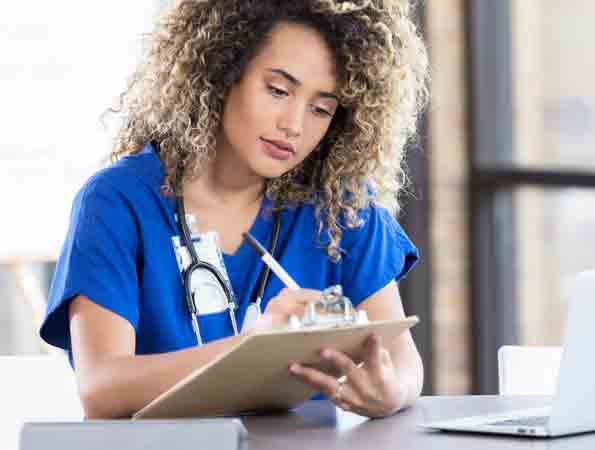 PHCS's Clinician Program has on-site certified sleep technicians and respiratory therapists ready to answer your questions, provide equipment support, and periodic monitoring throughout your sleep therapy progress.
SLEEP THERAPY SPECIALISTS
Our sleep therapy specialists want to help you get your best night's sleep and answer all your CPAP questions. PHCS is one of the nation's leading providers of sleep apnea treatment, equipment and supplies.
SLEEP APNEA SUPPLIES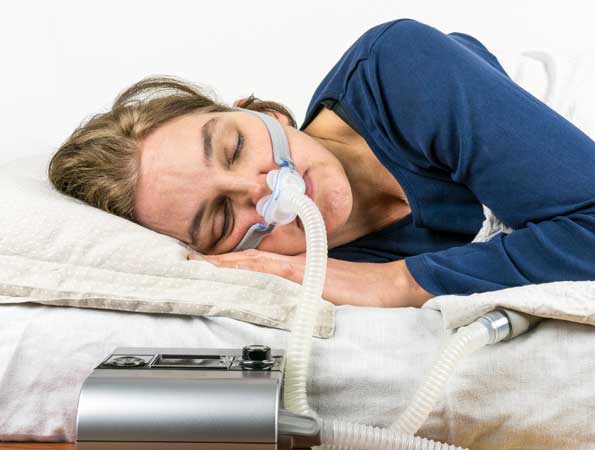 PHCS provides the most current CPAP machines and supplies including masks, tubing, filters and more. If you need replacement supplies contact one of our sleep technicians to order now. We are here to help you make the right choice.
COMMONLY ASKED SLEEP APNEA QUESTIONS
PHILIPS RESPIRONICS
RECALL
On June 14, 2021, Philips Respironics announced a voluntary recall of
Philips Respironics is voluntarily recalling due to two (2) issues related to the polyester-based polyurethane (PE-PUR) sound abatement foam used in Philips Continuous and NonContinuous Ventilators: 1) PE-PUR foam may degrade into particles which may enter the device's air pathway and be ingested or inhaled by the user, and 2) the PE-PUR foam may off-gas certain chemicals. The foam degradation may be exacerbated by use of unapproved cleaning methods, such as ozone, and off-gassing may occur during operation
What you need to do
Philips is committed to rectifying this issue through a robust and comprehensive repair and replacement program. They have established a claims processing and support center to assist you.
Patients, Users, or Caregivers
Philips has established a registration process that allows Patients, Users, or Caregivers to look up their device serial number and begin a claim if their unit is affected.
Begin registration process:
877-907-7508
HEALTH
PROFESSIONALS
Professional Health Care Services communicates with physicians, patients and caregivers to provide the best treatment, equipment, and care necessary for better sleep.
PHCS sleep therapy specialists talk with the patient or the caregiver, evaluate the home environment, and provide the appropriate medical equipment directed by the doctor's order. Patients will receive equipment and caring support from our staff.
WE'RE HERE TO SERVE YOUR PATIENTS
PHCS sleep therapy specialists talk to both the patient and the caregiver, evaluate the home environment, and provide the appropriate medical equipment directed by the doctor's orders. Patients and their caregivers receive not only equipment but caring support from our staff.
CPAP Therapy is the most widely accepted treatment for Sleep Apnea
PHCS provides the latest CPAP machines and supplies
Supplies are shipped to your patient's home in a timely manner through our CPAP Supply Program
Initial Requirements Or Change Of Provider
► Physician office notes documenting Sleep Apnea indications:
• Snoring • Obesity • Hypertension • Morning Headaches • Daytime Fatigue
► Patient Demographics with Insurance Information
► Diagnostic Sleep Study with an AHI 5+
► Detailed Written Order for Sleep Therapy Treatment
• CPAP/Humidifier • Supplies
Continued Annual Needs For Supplies
► Detailed Written Order Supplies
► Most Recent Physician Office Notes Documenting Usage of CPAP
Patient Setup & Service Process
► Safe in-home setup via telemedicine
• PHCS offers in-office or virtual set-up
► Continuous coaching to help find comfort and achieve compliance
► Continued support for disposable supplies
SLEEP APNEA
MACHINES
PHCS offers various Sleep Therapy machines, including Automatic Positive Airway Pressure (Auto PAP), Continuous Positive Airway Pressure (CPAP) and Bilevel Positive Airway Pressure (BIPAP).
SLEEP APNEA
MASKS
PHCS offers a wide variety of Sleep Therapy masks, including full-face, nasal cushion, and nasal pillow.
Need to Reorder Sleep Apnea Supplies?
PHILIPS
3D MASK SELECTOR
Say hello to the face of the future.
Philips Respironics Mask Selector 3D is the first-and-only advanced scanning technology that combines more than 46K of the most critical facial data points with personal sleep preference information.
The clinically-proven science behind Mask Selector 3D
• Our 3D cameras take 150 pictures of a person's face in roughly 20 seconds.
• Each picture is expanded to 100,000 data points of facial topography for a total of 15 million data points per patient.
GIVING PATIENTS THE RIGHT FIT THE FIRST TIME.
Philips Respironics Mask Selector is 3D scanning software that helps fit patients with one mask from the initial setup. Mask Selector 3D delivers an accurate, personalized CPAP mask recommendation that patients can count on, built on data from over ten years of facial-scanning research.
SLEEP THERAPY
LOCATIONS
Come visit us at one of our three locations for the very best in Sleep Apnea Therapy, Equipment, and Supplies.
FOLEY, AL
14965 Highway 59
Suite 101 & 102
Foley, AL 36535-3552
Phone:
(800) 888-6711
Fax:
(251) 928-4990
Office Hours:
Mon. – Fri. 10am – 4pm
PENSACOLA, FL
1110 Airport Boulevard
Suite A
Pensacola, FL 32504
Phone:
(877) 978-4038
Fax:
(850) 858-2278
Office Hours:
Mon. – Fri. 9am – 5pm
PANAMA CITY, FL
2407 Jenks Ave
Panama City, FL 32405
Phone: (877) 555-1212
Fax: (850) 858-2278
Office Hours: Mon. – Fri. 10am – 4pm
ABOUT
PHCS & Staff
Going above and beyond for every customer, every day.
Since 1989, we have provided healthcare professionals and patients with a comprehensive selection of quality medical equipment and supplies, including respiratory, sleep therapy, and rehabilitation products. But that's only part of what we do.
"Patient Care is Our Primary Concern" is not only our company's philosophy, it is a core value that runs throughout every facet of the Professional Health Care Services experience. You can trust that we offer the most advanced equipment and are on the leading edge of new therapies and products. You can also trust that we deliver the highest level of expert service and advice with our unique on-site Clinician Program. What's more, our efficient ordering systems make it easy for you to refill your order and receive your supplies quickly. We ship anywhere in the United States and accept most major insurances.
PHCS SLEEP THERAPY SPECIALIST
Professional Health Care Services
"Where Patient Care is Our Primary Concern"
Email: order@phcsmedical.com
Office Locations:PENSACOLA, FL
1110 Airport Blvd Suite A
Pensacola FL 32504
Phone: (877) 978-4038
Fax: (850) 858-2278
Office Hours: Mon. – Fri. 9am – 5pm
PANAMA CITY, FL
2407 Jenks Ave
Panama City, FL 32405
Phone:
(877) 555-1212
Fax:
(850) 858-2278
Office Hours:
Mon. – Fri. 10am – 4pm
FOLEY, AL
14965 Highway 59
Suite 101 & 102
Foley, AL 36535-3552
Phone:
(800) 888-6711
Fax:
(251) 928-4990
Office Hours:
Mon. – Fri. 10am – 4pm